Sea Kayaks

Nigel Foster began designing sea kayaks in the 1970's, with the Vyneck, a collaboration with Keith Robinson. This was the kayak he used to circumnavigate Iceland in 1977, and for his Baffin Island to Northern Labrador trip in 1981. Since then he has continued to produce legendary kayaks, each for specific needs.

The "Whisky Series" in fiberglass and Pro-lite composites once manufactured by Point65 included the Whisky16, Whisky18, DoubleShot and Cappuccino. P65 phased out composite construction to focus on polyethylene molding.

Point65 now manufactures in tough 3-layer polyethylene the Whisky16 Rocker Whisky16 Tourer and Whisky16 20/10

The "Legend Series" produced by Seaward Kayaks; Legend, Silhouette and Shadow.
These composite models are lovingly handcrafted in Canada Vancouver Island by Seaward Kayaks

The Rumour, the smallest in the range, is produced by Current Designs.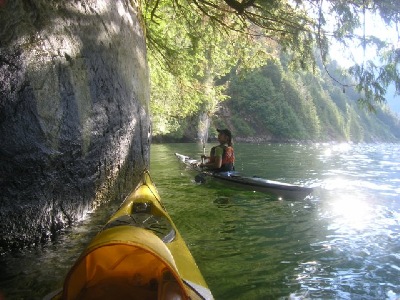 Nigel Foster Designs to take you where you want to go!

Nigel Foster's first kayak design, the Vyneck influenced his later creations.

Discover more about Nigel, his trips, books, instruction, DVD series and sense of humor at nigelkayaks.com.


Check out his blog; Kayaking Stuff