Silhouette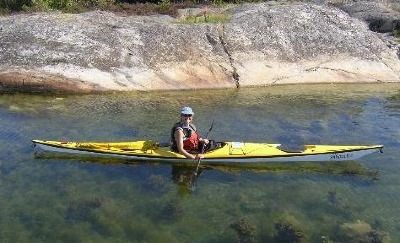 Sleek, slender, speedy and seductive, the Silhouette is a great choice for Greenland skills and for effortless cruising for the smaller paddler. (more than once the winner in its class in Florida Everglades Challenge race).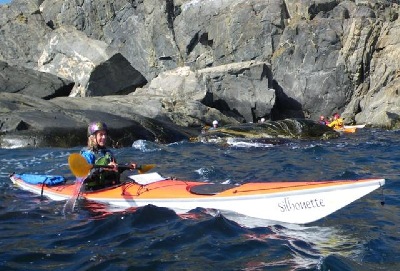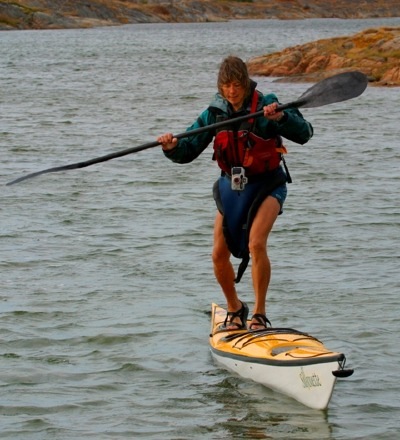 Standing on the back deck of the Silhouette is regarded by some as tricky. It takes practice, good attitude and a ready smile!
(photo Thomas from Orust Kajak Sweden)

Dimensions

length 17feet 10 inches
beam 20.5 inches
depth 12 inches
cockpit 31 x 15 inches
bow storage volume 66 liters
stern compartment storage 64 liters
day-hatch storage 30 liters
approx total cargo storage 160 liters
weight in fiberglass approx. 55 pounds

Produced by Seaward Kayaks in Canada.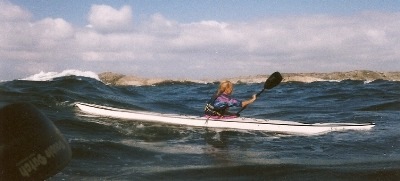 The early Silhouettes (like this one) had a small "ocean" cockpit.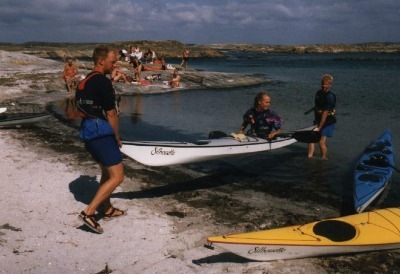 ... and (sometimes) a chivalrous launching system...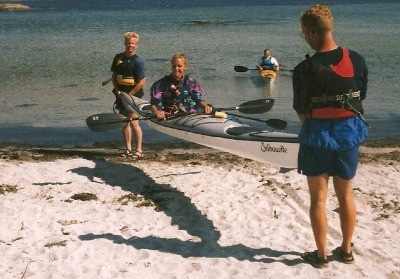 ...to keep the paddler dry....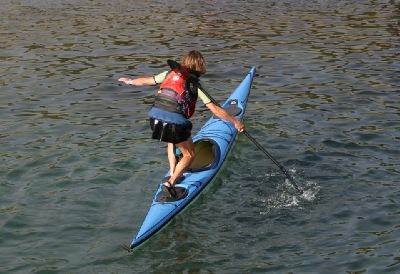 Kristin Nelson stand on the back deck.



Sleek, fast, easily-edged, easy to roll, low-profile for smaller paddlers...

Silhouette